7820 Zuni Rd SE Albuquerque, NM 87108
OUR PASSION
To find the right Apartment/Home for each Renter and to treat each managed property as if it were our own
.
We have many varied properties, from low end to high end Homes as well as Duplexes to 32-Plexes, in addition to a variety of Commercial Properties.
RESIDENTS
All potential Residents are asked to fill out an application, which will then be processed for Criminal and Civil background, as well as Credit. Once the Application is approved, the tenants are shown the properties available and when they decide which property they would live to live in, an annual lease is prepared.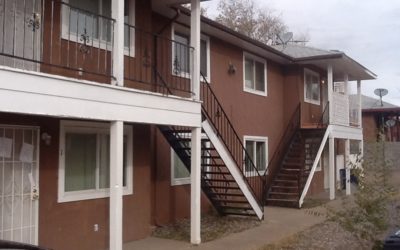 Currently no vacancy. Very large, 2 Bedroom Apt. Fireplace, Washer/Dryer hook-up, Dishwasher and fenced back yard. Pet ok. $575.00 per month rent, $400.00 Deposit.
read more